Resiliency. Our favourite word.
For you, that's non-negotiable. For us, it's a given. We guarantee it, 100% up-time, all day, every day… even the really hot ones!
Our data centres are highly certified and secure environments, trusted by the Federal Government and backed by a 100% service level guarantee. There's nothing to worry about. Even our complimentary coffee machine runs 24×7 smoothly.
Intellicentre 2 Sydney Data Centre.
Intellicentre 2 is the most certified data centre in Australia. The first to achieve the Uptime Institute Tier III certification. We call it IC2 and it was designed to be super-efficient, our target PUE is 1.3.
The walk from the station at Macquarie Park only takes 5 minutes, so the IC2 data centre is close to the city without being too close, suitable for business continuity requirements.
Intellicentre 3 - Our latest data centre
Intellicentre 3 (IC3) is the next step in creating the Macquarie Park Data Centre Campus. Built in 2 phases, with the first phase already completed, this expansion will take our total capacity at Macquarie Park to 50MW.
Completed in 2021,  IC3 East has a total capacity of 11MW IT Load and 13,400m² total floor space. IC3 East is Uptime Institute Tier III certified with a design PUE of 1.28. Additional facility certification includes: ISO 9001, ISO 27001, ISO 45001, ISO 14001, PCI-DSS, SOC 2 I/II, and IRAP.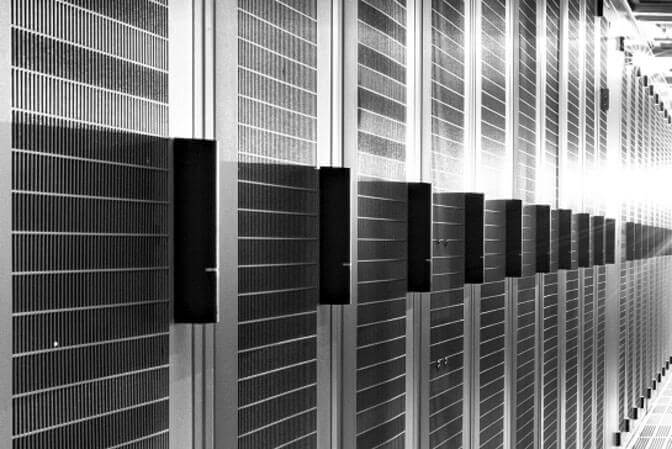 Intellicentre 1 Sydney Data Centre.
Intellicentre 1 data centre is our first data centre and we love that its based in the Sydney central business district. It is also home to our Hosting Management Centre (HMC) engineers. We call it IC1 data centre. If you allow 5 minutes for the walk over from Central Station, you'll have time to pick-up a coffee on the way.
Book an Intellicentre tour.
Macquarie Cloud Services offer guided tours of our world class Intellicentres. We just need a few details including the Intellicentre you wish to see.
You have booked an Intellicentre Tour. Thank you.
We'll be in touch shortly to confirm your booking details and look forward to showing you why we're Australia's most-recommended provider.