We're Green and Gold to the core (network).
Australian owned and located entirely within Australia's sovereign borders.
ASX listed with a strong balance sheet and solid track record in delivering on time, on budget.
Over 220 NV1 and above cleared engineers, all based right here in Australia.
Certified Defence Industry Security Program member (DISP). Data Centres Certified "Strategic" by the Australian Government.
Don't settle for a rusty gate(way).
Our next generation cyber-security gateway is already protecting tens of thousands of government users and devices. Highly scalable with a flexible and modular design, incorporating full break & inspect points, API integration and real-time dashboard visibility.
We continually innovate, applying insights from regular five-eyes nation research, vendor analysis, and our unique intellectually property gained from protecting 42% of the Commonwealth Government.
Making a difference.
We've built our business for over thirty years by continuously innovating to deliver better services to our customers. Don't take our word for it, our customer Net Promoter Score (NPS) is measured weekly and is consistently above 70.
The result? We make cybersecurity easy to buy, use and scale.
A safe pair of hands.
We're a low risk partner for operationalising cyber security.
We are an experienced team containing Australia's leading cyber security experts, providing a career pathway for graduates, former ADF members and Defence staff.
Working for an Australian company means all decisions are made here – no (overseas) strings attached.
Our combination of experience, agility and scale means we deliver fully operational services on time, on budget.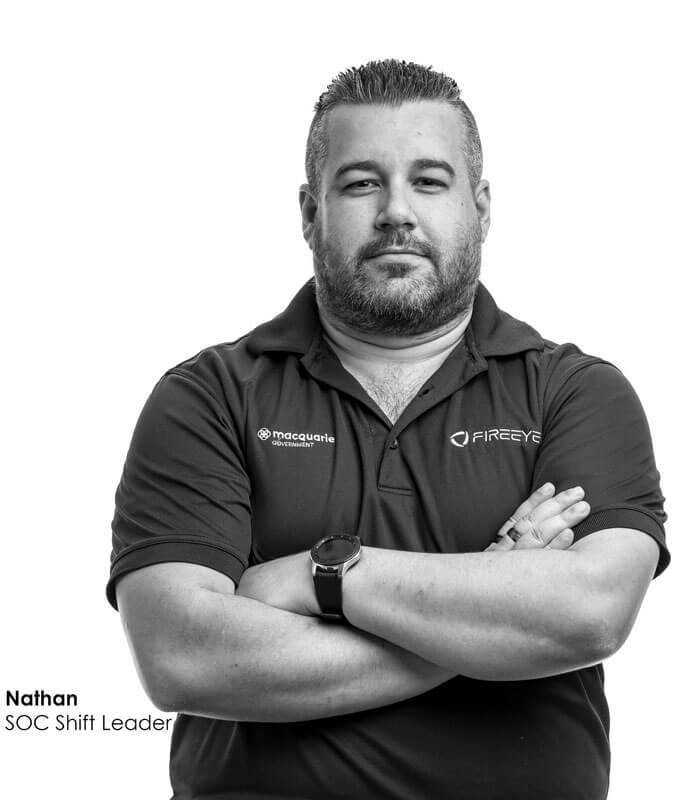 In the news – Partnering with Blacktree Technology to provide Defence-Related co-location.
Macquarie Government has partnered with Australian satellite communication provider Blacktree Technology to deliver defence-ready data co-location services, committing further to protecting Australia's defence industry against cyber-attacks.
Got a question? Talk to us.
We are always here to answer your enquiries.
Enquiry Sent.
Thank you for contacting us. One of our specialist will get in touch with you shortly.