Give your public cloud a titanium lining.
Secure AWS and Azure deployments. Designed to IRAP standards.
Deploy to the public cloud without increasing your attack surface.
Don't let the cloud be your weakest link.
Agencies looking to use the public cloud for classified workloads risk increasing their threat surface. With Macquarie Government's Virtual Services Gateway (VSG), applications and data can now be consistently and meet Australian InfoSec requirements regardless of where they are deployed.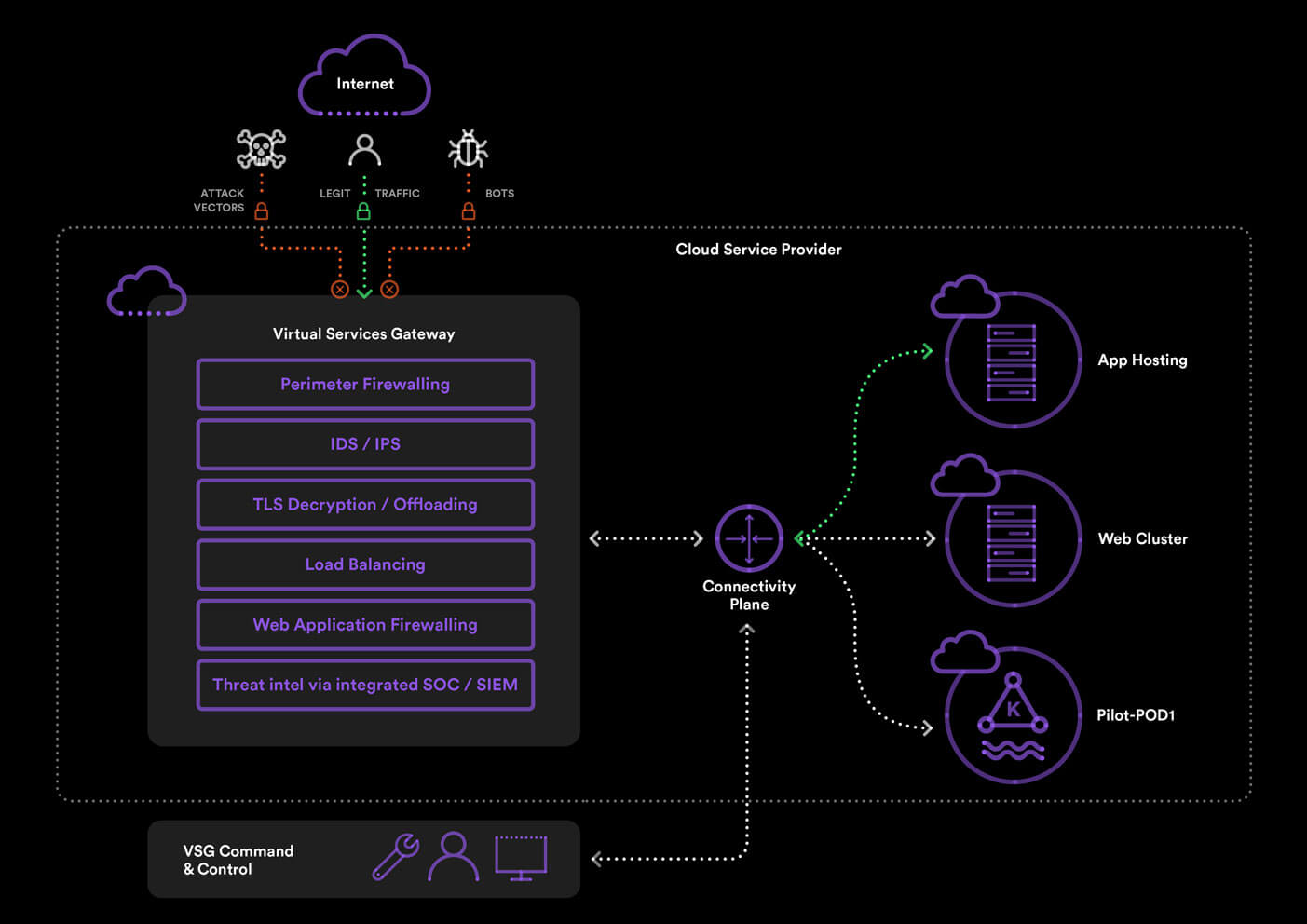 Proactive threat monitoring and response.
Virtual Services Gateway is more than just technology, it's managed by our 200+ engineers security cleared to government standards – all based here in Australia – configuring, monitoring and supporting 24X7.
VSG and protected platforms are monitored by Government cleared, government cybersecurity specialist engineers in our Security Operations Centre (SOC). The SOC manages and responds to a wide range of individual security events –using big data analytics to identify patterns and isolate threats – and works with you to identify and resolve security incidents.
Built for government. For your agency.